Santa Maria, California Renters Insurance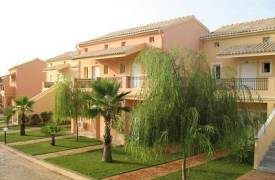 Why You Need Renter's Insurance if you live in Santa Maria
If you've heard about renter's insurance and are wondering why it's necessary to have, we're here to help. Typically with any type of rental property (and particularly with apartments), there's risky business involved when faced with potential claims. Whether you (or a fellow tenant) have ever dealt with or are currently dealing with theft, water damage, or residual fire damage, there are many potential risks that can often frequent buildings, leaving your rental property in danger. As renter's low cost insurance is affordably priced and your possessions are of a priceless valuable, we want to help protect you from a possible loss in the event of a claim.

What Does California Renter's Insurance Shield Against?
At California Star Insurance Service Inc., we know the primary concerns with renting a home or apartment. Thankfully, our renter's low cost insurance protects you from a wide range of threats and dangers that could occur with a rented unit. Upon purchasing renter's insurance, you're covering yourself against several issues, like fire damage, lightning, riots, aircraft, vehicles, smoke, windstorms, vandalism, theft, falling objects, water harm, electrical harm and more.
Choosing the Right Amount of Insurance
At California Star Insurance Service Inc., we can ensure that your valuables are insured. Once you determine the amount of coverage needed, we'll customize a package to fit your renter's insurance Santa Maria needs. As with most types of insurance, your premium relies on your deductible and any extra coverage you decide to select. In order to recognize the worth of your belongings, keep receipts along with an updated inventory of everything that you own. Use caution not to underestimate their price and consider possibly photographing your items—keeping the files in a fireproof container or through cloud storage online.

Renter's Insurance Santa Maria
To ensure that your valuables can be protected, buying renter's insurance Santa Maria offers you peace of mind for your valuable belongings. Contact us today to learn more about our renter's low cost insurance. As a local insurance agency in Santa Maria, we're partnered with several of the highest rated renter's insurance corporations within the business. This means we can compare rates and policies with many different carriers to find the policy and value that works best for you. Call us today!